Dental Tourism
We at Smile 'n' Shine dental care centre are foremost in facilitating all kinds of affordable dental treatments in India from highly qualified and experienced dental specialists (see our specialists) under most hygienic clinical conditions (infection control), in the capital city NEW DELHI. Only 10 kms from international airport is situated Smile 'n' Shine Dental Care Centre at 44 Madhya Marg, DLF Phase-II, Gurgaon, Haryana-122002 and at Aravali Clinic, 4408, DLF City-4, Gurgaon.
The bouquet of services include budget hotel booking in India, at a distance of 500 meters from the clinic ($50 onwards) car rentals and travel arrangements within India, while range of services in quality dental care procedures in India include: Bad Bite, Bonding, Braces, Caries, Cosmetic/Esthetic Dentistry, Child Dentistry, Dental Fillings, Sports Dentistry, Complete Dentures, Partial Dentures, Fixed Full Implant Dentures, Dental Implants, Root Canal Treatment, Bruxism, Tooth/Molar Extractions, Bleaching/Teeth Whitening, Porcelain Crowns & Bridges, Porcelain Veneers, Laser Gum Surgery, Oral Surgery, Oral Cancer Treatment, Orthodontics, Gum Disease, Smile by Design, TMJ treatment (also see treatment spectrum). Dentists can charge $300 to $400 for a Dental Filling in USA & Europe. It costs only $20 to $40 here. A Root Canal is $3,000 in the West but only $100 to $200 here. Initial and brief dental consultation is free upon arrival with prior appointment. Dental emergencies can also be attended to at the clinic.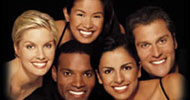 As a general guidelines following are the rough time scale for selected dental procedures.
Implants Work - 2 visits to the Dental consultant in India. The 1st visit is for 5 days and after a span of roughly 3-4 months 2nd visit for a week's duration is required.

Teeth Whitening - Teeth whitening at Smile 'n' Shine Dental Care Centre is done by a power bleach machine and the entire process of teeth whitening takes less than an hour.

Filling - 20-35 minutes work and could be done on the spot as out patient basis.

Crown Work – 5 days stay minimum in India.

Bridges / Fixed Bridges Work - 2 visits to the Dental Consultant in India of 30-45 minutes each at a gap of 3days.

Veneers (Ceramic / Composite/Porcelain etc.) Work - 7 days plan to stay minimum with 2 visits to the Dental Consultant in India (1st visit of 1 hour and 2nd visit of 15-30 minutes).

Root Canal Treatment - 2 visits to the Dental Consultant in India of 30 minutes each.

Book your Tour - Contact Shruti (for hotel reservation, car rentals and all other travel related queries when you visit us for your treatment.

Mob: +91-9871233881
Email: shruti@mysmilenshine.com

At Smile 'n' Shine Dental Clinic, "Quality is First & Foremost". That is why, in spite of being so cost-effective, we strictly adhere to the Quality Control of our Equipments & Facilities, Materials, Procedures practiced in Dentistry & the Professional competency of our Dentists & Lab Technicians.

include('new-dental-bottom.php'); ?>